Stop the hurt – Advocates for Abandoned Adolescents
See on Scoop.it – Juvenile Justice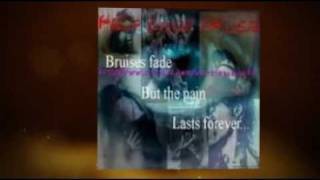 According to the (American) National Committee to Prevent Child Abuse, in 1997 neglect represented 54% of confirmed cases of child abuse, physical abuse 22%, sexual abuse 8%, emotional maltreatment 4%, and other forms of maltreatment 12%.[27]
A UNICEF report on child wellbeing[28] stated that the United States and the United Kingdom ranked lowest among industrial nations with respect to the wellbeing of children. It also found that child neglect and child abuse were far more common in single-parent families than in families where both parents are present.
In the USA, neglect is defined as the failure to meet the basic needs of children including housing, clothing, food and access to medical care. Researchers found over 91,000 cases of neglect in one year (from October 2005 to 30 September 2006) using information from a database of cases verified by protective services agencies.[2]
Neglect could also take the form of financial abuse by not buying the child adequate materials for survival.[29]
The U.S. Department of Health and Human Services reports that for each year between 2000 and 2005, "female parents acting alone" were most likely to be perpetrators of child abuse.
A child abuse fatality is when a child's death is the result of abuse or neglect, or when abuse and/or neglect are contributing factors to a child's death. In the United States, 1,730 children died in 2008 due to factors related to abuse; this is a rate of 2.33 per 100,000 U.S. children.[31] Child abuse fatalities are widely recognized as being under-counted; it is estimated that between 60-85% of child fatalities due to maltreatment are not recorded as such on death certificates. Younger children are at a much higher risk for being killed, as are African Americans. Girls and boys, however, are killed at similar rates. Caregivers, and specifically mothers, are more likely to be the perpetrators of a child abuse fatality, than anyone else, including strangers, relatives, and non-relative caregivers. Family situations which place children at risk include moving, unemployment, having non-family members living in the household. A number of policies and programs have been put into place to try to better understand and to prevent child abuse fatalities, including: safe haven laws, child fatality review teams, training for investigators, shaken baby syndrome prevention programs, and child abuse death laws which mandate harsher sentencing for taking the life of a child. –
See on www.youtube.com